Palmer Moving feels the environment is everyone's responsibility. Palmer and Atlas Van Lines are committed to conducting business with a focus on reducing the impact our operations have on the environment.
There are many Palmer environmental initiatives and programs making an immediate difference on a daily basis.
Re-Use and Recycling
Over 125,000 boxes pass through Palmer's warehouses annually. The boxes we purchase from our suppliers is comprised of up to 75% post-consumer content reducing the need for virgin wood pulp and saving acres of trees.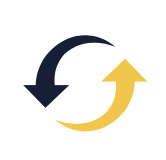 Palmer collects boxes after every relocation and offers them for re-use, free of charge, to families moving locally. When a box has reached the end of its useful life, it is recycled. Palmer recycles over 150 tons of corrugated material annually.
Palmer also has recycling programs in place for the office, including printer paper, toner cartridges and soda cans.
LED Refits and Automated Energy Initiatives
Palmer operates over 750,000 square feet of warehouse space and lighting that environment full-time poses significant overhead costs and energy waste. Palmer updated 125,000 square feet of warehouse space with energy saving light fixtures and motion

 sensors. Since installation of the system, energy use has been reduced by approximately 20%.
Palmer has also updated our interior office lighting. The cold, artificial glow of florescent bulbs has been replaced with the latest in LED technology. This has reduced energy consumption and eye fatigue while supporting our employee's wellbeing.
U.S. Environmental Protection Agency's SmartWay Program
EPA's SmartWay Transportation Partnership is a market-driven initiative that empowers businesses to move goods in the cleanest, most energy efficient way possible to protect public health by reducing harmful air emissions. SmartWay partners with freight shippers, carriers, logistics companies and other stakeholders with the EPA to measure, benchmark and improve logistics operations so they can reduce their carbon footprint.
Palmer Moving Services is honored to be awarded with the 2018 SmartWay Excellence Award, EPA's highest recognition for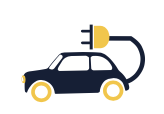 demonstrated leadership in freight supply chain energy and environmental performance.
Through fuel use reduction policies, energy use tracking and "right truck, right route" planning, Palmer was able to save nearly 30,000 gallons of diesel fuel and reduce carbon dioxide emissions by 266 tons in 2017 over 2016.