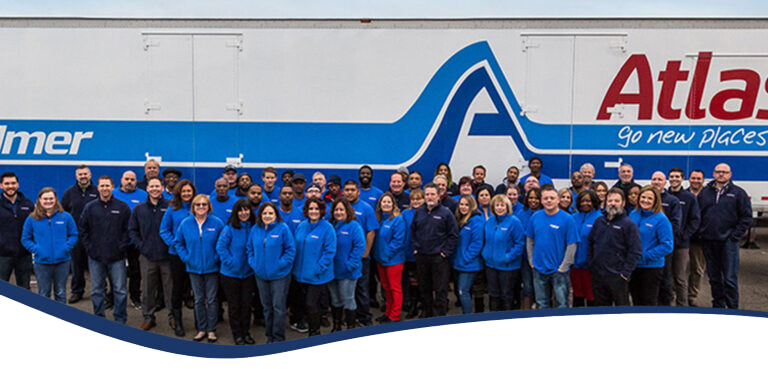 Since 1910, Palmer Moving Services has recognized that quality is essential, value is the measure and the customer comes first. Integrity, family and an unrelenting commitment for delivering quality service are the fundamental values that have guided our business and are the foundation for our success. Today, almost 100 years later, the Palmer Family and the employees of Palmer continue to build on that foundation. Each day, the commitment to meet the transportation and relocation needs of our clients continues.
Still family owned and operated, our "people helping people" approach is time-tested and has been the key to our success. We've grown from a simple "mom and pop operation" to be one of the largest moving companies in the United States. We're extremely proud to be part of Atlas Van Lines.
Our world headquarters, located in Warren, Michigan, manages more than 10,000 relocations annually. We operate over a million square feet of warehouse facilities; our fleet is made up of over 200 tractors, trailers and smaller vans; and we're proud to say that we maintain a fleet of van operators with more than 4 million safe driving miles per year! On any given day, we utilize more than 150 vans.
Providing the highest quality transportation services has allowed us to increase our capabilities, invest in the latest technology and span the globe with our relocation services.
While our physical facilities and advanced systems of technology contribute to our success, our greatest asset is our staff. You will soon learn that every Palmer employee is a hard-working, dedicated professional striving to achieve your complete satisfaction.
Corporate officers today include Jeffrey W. Palmer and Terri Palmer, but the Palmer "family" extends to over 300 employees striving daily to provide you with the highest quality transportation services anywhere.
What can we help you find?
At Palmer, We're Committed To:
Quality Service Delivery